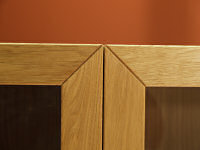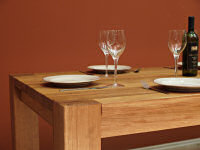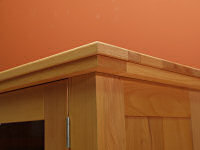 About us
Company Tehnohit was established on March the 1st,2004. and was engaged primarily Representing Foreign Woodworking Equipment manufacturers in ew projects where modern Equipment and advanced Technology and Equipment would be implemented.
Two years ago we organized a workshop, manufacturing Furniture range of solid oak. Today we have extensive range of products developed and being sold on the Markets of Austria, Germany, great Britain and holland, as wall pretty popular locally in Croatia too.

Production program and the company Vision, would be best presented by our Brand name Hrastico.

| | |
| --- | --- |
| Hrastico | Croatian best known and best quality timber, source and basis of our main production rangers |
| Hrastico | in short, sign for Hrvatska (Croatia) |
| Hrastico | means rowth, presenting our wish for further Company development success |
| Hrastico | as without our employees, our Business Partner, any of above would be not possible., hence our sincere gratitude and pledge for future mutual achievements |

Soon, based on further company growth, we are moving into new premises, which would enable us, to answer market demands even more efficiently and achieving even better and consistent quality applying all our knowledge into knew production and good quality products.
We hope you will find numerous interesting products browsing our web-site, and that it would in turn bring new business to mutual satisfaction.